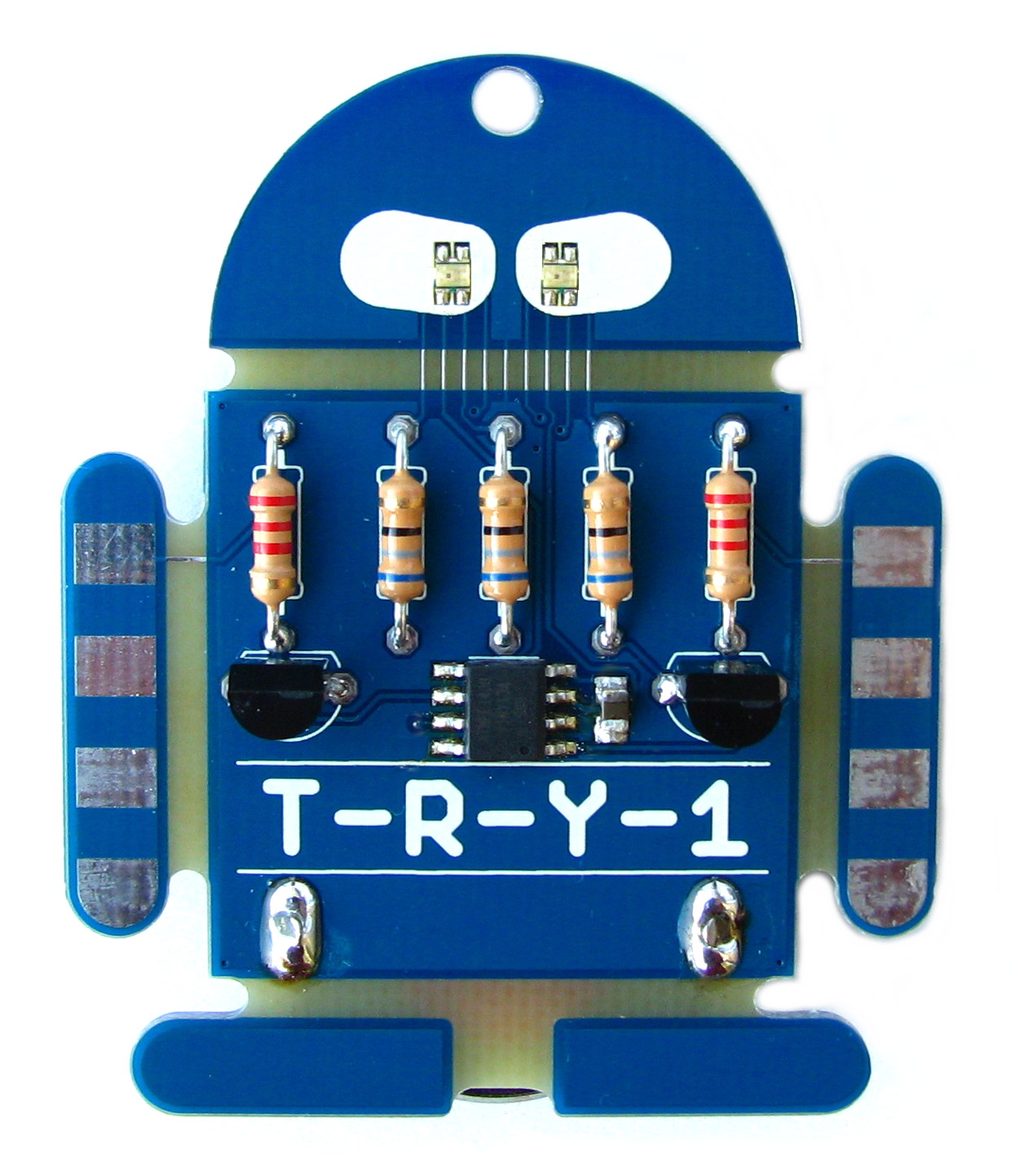 The T-R-Y-1 is a small robot to learn soldering. The T-R-Y-1 has two touch sensors as arms and two multicolour LEDs as eyes, which are controlled by an Atmel ATtiny microcontroller.
Content
2 transistors
5 resistors
1 battery holder
1 printed circuid board with microcontroller
Manual
Printed Circuit Board
The PCB is made in the same technique as the NIBO robots and uses similar parts.
---