The programming device UCOM-IR2-X is the successor model of the UCOM-IR2. It was especially developed for the robot kit NIBO2. As improvement the UCOM-IR2-X has an USB connector. It can directly be plugged into a free USB-port. Additionally you can connect the UCOM-IR2-X with the included extension cable with the port. The adapter can also be used as ISP-programming-device for many AVR controller.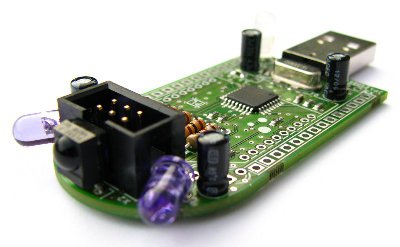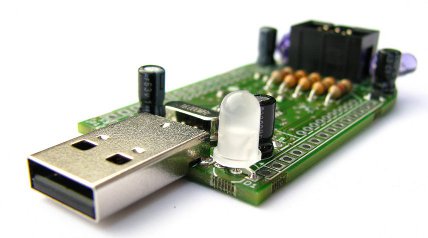 With the UCOM-IR2-X you can also send and receive IR-signals. The IR-system provides a wireless communication with the NIBO2 robot and with other robots which are able to send and receive 36 kHz modulated IR-signals. The transmission and reception of RC5 and RC6 compatible remote control signals is also possible.
The circuit board is delivered with placed SMD (surface mounted devices) components, so that the user only has to solder the THT (through hole technology) components. This allows persons with fundamental soldering knowledge to finish the board.
---
Further Informations:
---
Distributors:


reichelt elektronik GmbH & Co. KG


ELV Elektronik AG


Brack Electronics AG