The NIBObee Berry connection kit allows you to use a Raspberry Pi (model A) in combination with the NIBObee robot!
The NIBObee robot gets a connection kit for the Raspberry Pi (model A) module. With this module you can use WLAN, USB or e.g. a full HD camera with Linux operation system (Raspbian, Pidora, etc.). NIBObee Berry contains one circuit board with mounting parts for the Raspberry Pi module (model A) and for a Raspberry Pi camera.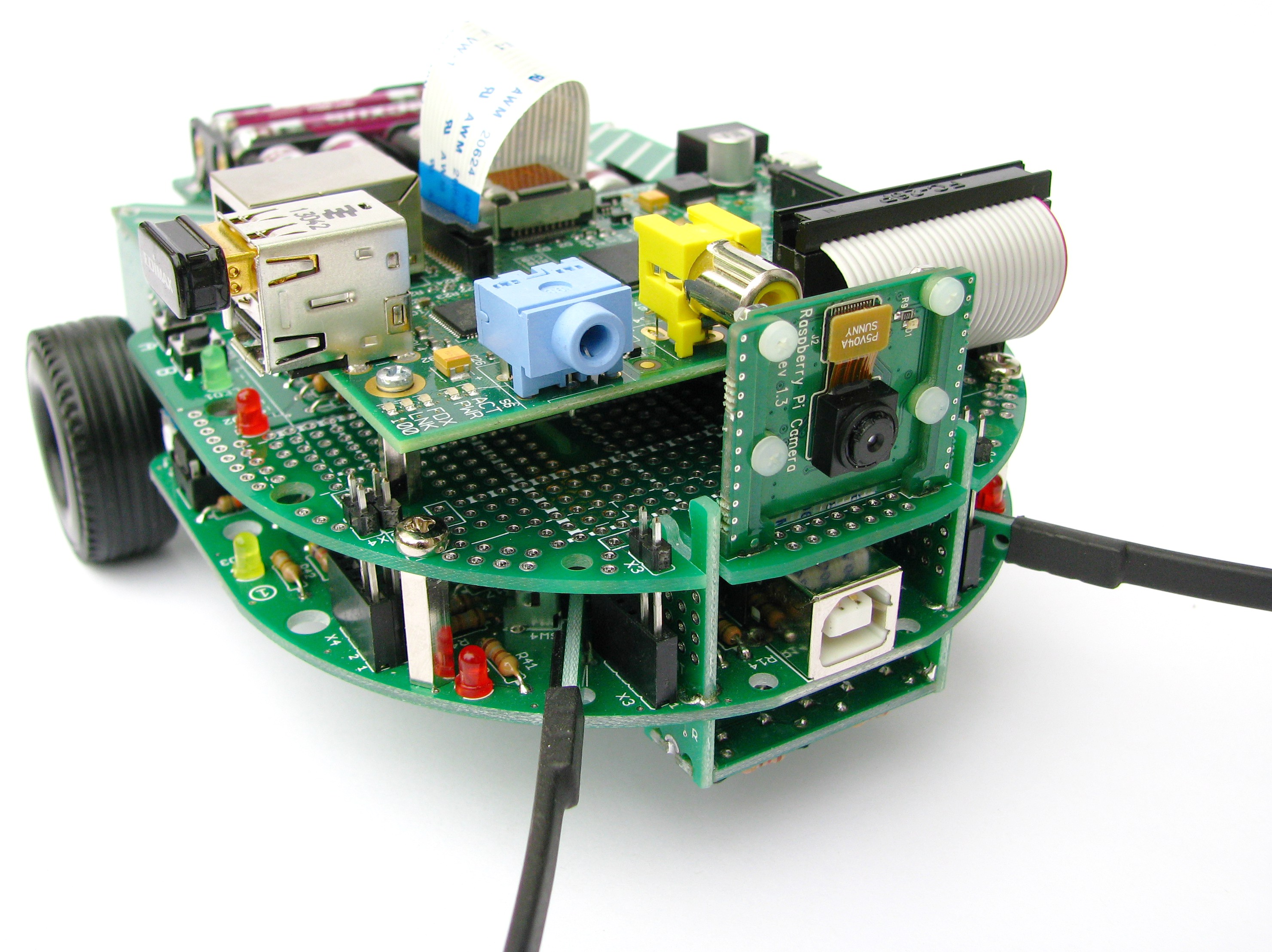 Additionally the kit contains battery holders, a 26-pole connecting cable for the Raspberry Pi - model A, a DC/DC-converter, an operational amplifier, 2 LEDs, 2 function buttons and one on-/off switch. The user can call variable functions with the two function buttons.
---
Video:
The video is shooted with the original Rasperry Pi Cam in the perspective of the robot
and shows how he follows a line autonomous.
---
Additional Information:
---
Included in Delivery: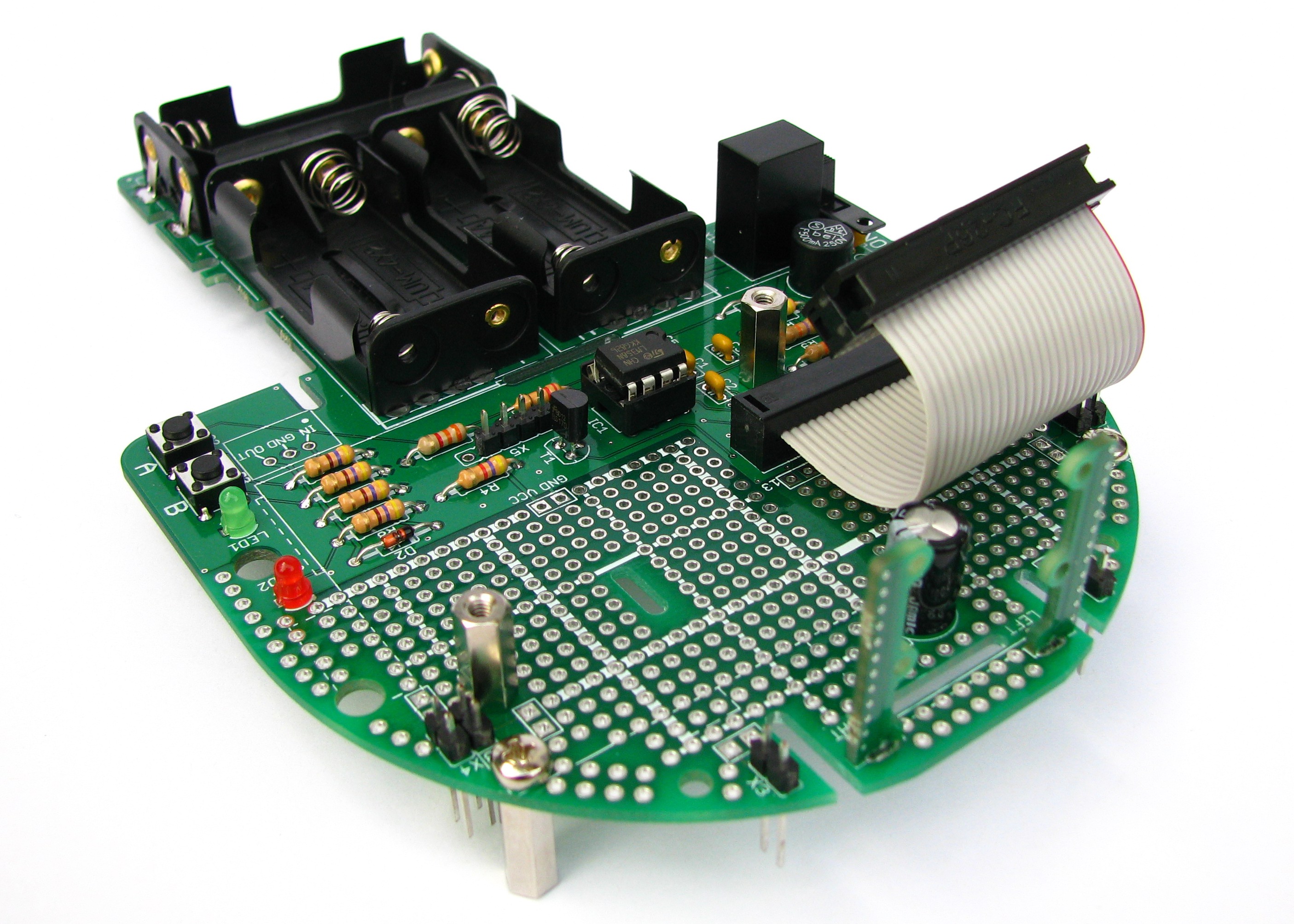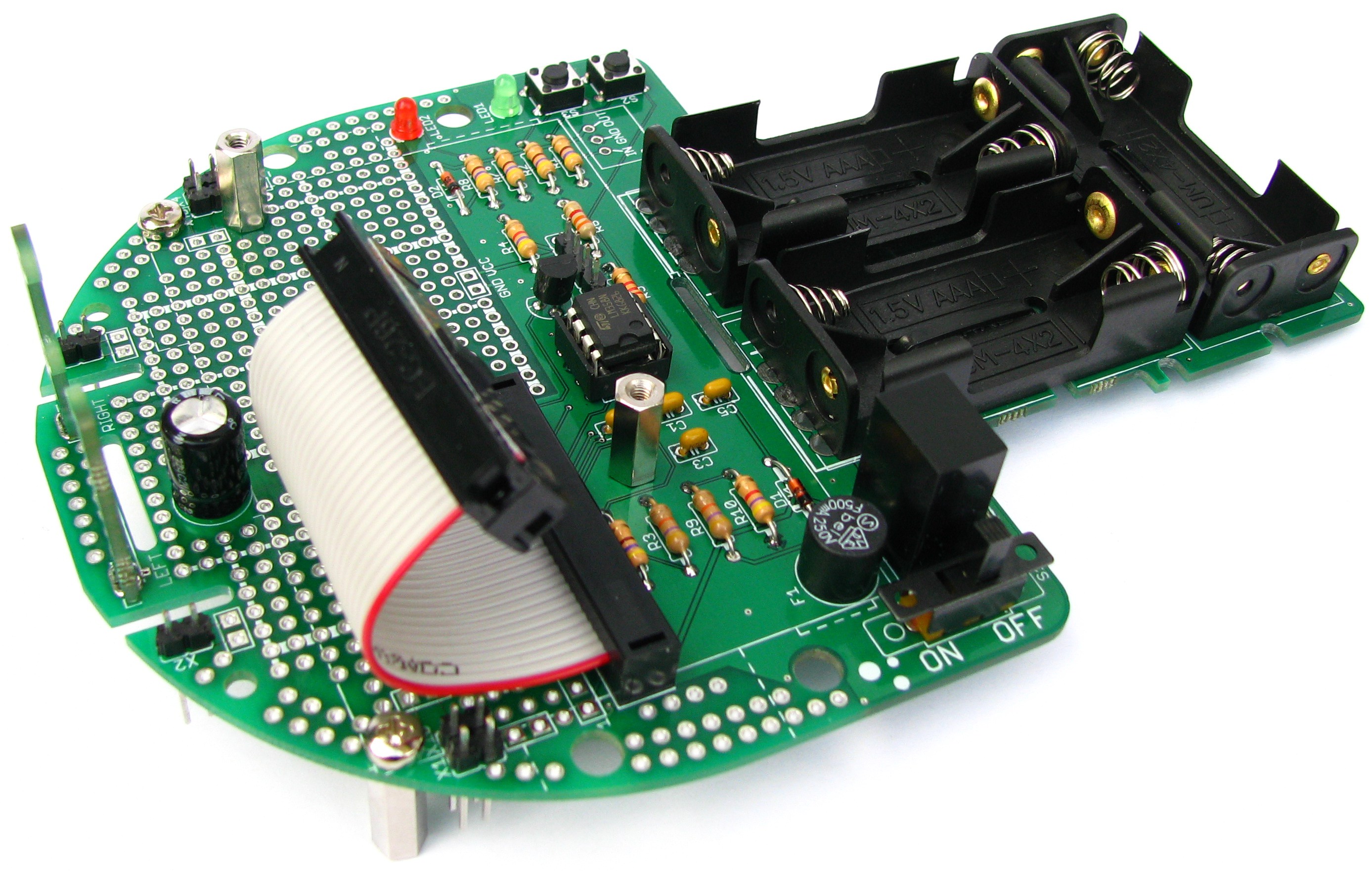 NIBObee Berry circuit board inclusive mounting parts, a DC/DC-converter, an operational amplifier, 2 LEDs, 2 function buttons and one on-/off switch.
Battery holders for 6x Micro AAA akkus for the power supply of the Raspberry Pi (model A) module
Mounting parts for the original Raspberry Pi HD-camera
26-pole connection cable for the Raspberry Pi (model A) module
---
Distributors:


reichelt elektronik GmbH & Co. KG


ELV Elektronik AG


Brack Electronics AG